ACC 220 Week 1 Checkpoint Career Opportunities | Complete Solution
Question posted by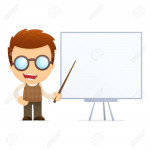 Rating : 15

Grade : A+

Questions : 0

Solutions : 94

Blog : 1

Earned :

$2443.85

CheckPoint: Career Opportunities

Visit the U.S. Department of Labor, Bureau of Labor Statistics at http://www.bls.gov/oco/ocos001.htm for an overview of the accounting field.
Visitwww.careers-in-accounting.com for additional details such as salary expectations and general job expectations.
Locate three job postings within your state for positions in the field of accounting.
Writea 200- to 300-word summary of the educational requirements for each position, the starting salary (if listed), and a brief description of the responsibilities of the position.
Available Answer
[Solved] ACC 220 Week 1 Checkpoint Career Opportunities | Complete Solution
This Solution has been Purchased 2 time
Average Rating for this solution is A+
Submitted On 04 Nov, 2014 11:04:17
Answer posted by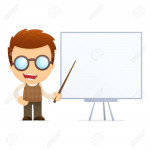 Rating : 15

Grade : A+

Questions : 0

Solutions : 94

Blog : 1

Earned :

$2443.85

The benefits of buying study notes from CourseMerits

Assurance Of Timely Delivery
We value your patience, and to ensure you always receive your homework help within the promised time, our dedicated team of tutors begins their work as soon as the request arrives.

Best Price In The Market
All the services that are available on our page cost only a nominal amount of money. In fact, the prices are lower than the industry standards. You can always expect value for money from us.

Uninterrupted 24/7 Support
Our customer support wing remains online 24x7 to provide you seamless assistance. Also, when you post a query or a request here, you can expect an immediate response from our side.